1 Night Camp & 2 Days Trek
The fairy chimneys and secret valleys offers fascinating walks to be enjoyed anywhere in the world. And It is spectacular feeling to waking up to the glorious hot air balloons floating across the valleys as well.

Book Now
---
For tours without fixed departure dates you can email us at: info@middleearthtravel.com or you can contact us using the "Contact Us" page. We will provide you with a tailormade itinerary and quotation.
Tags
Prices
€120 per person for 6 and more pax €150 per person for 4-5 pax €170 per person for 3 pax €210 per person for 2 pax
Included
2 Lunches-1 Dinner- 1 Breakfast
Guide
Sleeping bag
Transfers
Entrance fees to historical sites and museums
Camping equipment
Excluded
Alcoholic and soft drinks
Tips and personal expenses.
Equipment
Trekkers need *good walking boots, *small day-sack, *warm clothing (for winter, early spring and autumn period), *sunglasses, sunhat, sun cream, lip salve *rain gear (preferably breathable such as Goretex ™ for winter, early spring and autumn period). *waterproof jacket (Goretex or similar) and trousers (if appropriate) *walking T-shirt/shirts, walking socks, fleece or jumper *water bottle (1 litre) This list is not exhaustive and every walker is different and may have their own preferences.
Transfer
We transfer your luggage to the camp side. Our aim is to make your holiday more enjoyable. During the walks, you walk with your day sack only. If your hotel in Göreme or Çavuşin, you don't need transfer. Because they are at the beginning and end of our march. In other cases, we will pick you up from your hotel and transfer you to the hotel/our office at the end of the tour.
Accommodation
We stay at Emin' s charming camping place. You will come to a little terrace where you can watch the afternoon sun. This must be the most pretty and serene places to stay. It's right in the valley surrounded by flowers, cave churches and fields full of fruit trees and grape vines.
Meals
We love our cooking in Turkey. During the tour, you will enjoy natural, regional and rich Turkish food accompanied by freshly pressed fruit juices, Turkish wine, beer or even raki- the famous aniseed spirit. While enjoying the valleys, it is also important to eat delicious meals. For this, we take our lunch at 2 different restaurants. We try different tastes in our menus consisting of soup, main course, salad and dessert / fruit. our dinner is from Emin. He prepares a barbecue feast worthy of the camp. PLEASE: If you are following a special diet, vegetarian / vegan diet or if you have any food allergy, please informing us in advance.
If you want to ask us something about this tour, please tap here.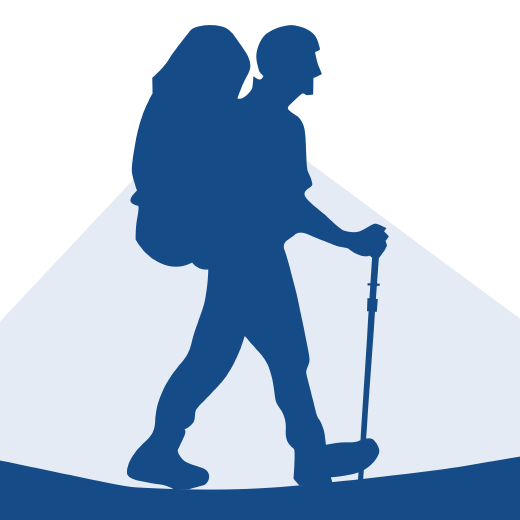 Middle Earth Travel
---
You question has been sent successfully.
We will reply as soon as possible.
Thank you very much!
---
Day 1: Pigeon Valley – Uchisar Castle – White Valley – Love Valley – Cross Church
We start walking through the Pigeon valley. It is a great walk from Goreme along the valley floor to Uchisar (2 hours). The valley is named for the many pigeon houses or dovecotes carved into the rocks and cliffs. Years ago the pigeons were used as message carriers, food and their droppings were used as fertilizer. In the valley, even though there are hundreds of ancient pigeon lofts, they are few pigeons only. We walk around them and after, the path takes us to Uchisar where we visit the castle to enjoy spectacular views, and have time to wander in the town before lunch. Lunch is in the Uchisar. The view of the valley is exquisite. They serve local Turkish food in a traditional clay pots. It is a family run restaurant. You taste several different delicious and famous Turkish dishes. After lunch, we head for White valley. The White valley, with small fields, lush vegetation and strange rock formations. Where you will find the particularly beautiful fairy chimneys (Love valley) you can have chance to drink fresh orange juice. From here, we walk to our camp area Cross Church, into the Rose Valley (another 1 and half hour walk ), If you feel tired, there is a short transfer chance . We stay on the Emin's charming cave home and we have barbeque dinner. We camp into cave or under the stars. (2,5 hours) ( L, D included)
Day 2: Çavuşin -Bozdag (table mountain) – Grape Church/ Red Valley-Rose Valley – Goreme
This day remains abound, and you meet endless reminders that you are in a very ancient and strange place. We have breakfast into the red valley, nearby the organic garden. After breakfast, we walk to Çavuşin. It is a historical small town. After a short wander in the village, we ascend through the deserted houses to reach the little known church of John the Baptist, with its unique paintings. Our path continues to the summit of Bozdag mountain where a panoramic view of the region awaits, including Uchisar, Goreme, Cavusin, Avanos, Ortahisar and Zelve open air museum. With the spectacular views of Mount Erciyes, we follow a smooth path over the plateau and descend for lunch in a small family run restaurant in Red valley. We visit the winery and the Grape church and start our afternoon walk in Rose Valley. We visit the pigeon houses and very old Grape Church en route to the end of our walk in Goreme(2,5 hours). (B, L included)
OTHER TOURS YOU MIGHT LIKE