Kaçkar Musical, Mystery, Hiking Tour
We combined two of our greatest passions into a new tour concept: Nature and Music. As the amazing Israeli band Anna RF and Middle Earth Travel we are collaborating for this new project in the Kaçkar mountains, a musical, mystery, hiking tour. We will do day walks in amazing places in nature, somedays short, some days longer and everywhere we go we will make music. Sometimes a workshop, sometimes a mini acoustic concert and sometimes jamming with local musicians of the Black Sea. We will reach beautiful places in nature, waterfalls, lakes, cloud covered ridges, even some of the lower summits and play music, sing and dance to the rythms of the Black Sea and nature. This is a one week program, sleeping in mountain huts and village pensions, eating amazing local food and immersing ourselves in the Black Sea culture, musically and otherwise.

Book Now
---
For tours without fixed departure dates you can email us at: info@middleearthtravel.com or you can contact us using the "Contact Us" page. We will provide you with a tailormade itinerary and quotation.
Prices
€1180 per person. Price based on double/twin room occupancy. Single room supplement on request.
Dates
3-10 September 2022
Included
music workshops and jam sessions
all transfers (also from/to airport Trabzon) with private vehicle including driver and fuel
all accommodation
all meals: breakfast / lunch (picnics during walks) / dinner
qualified English speaking guide
Excluded
flights
soft and alcoholic drinks during meals
tips and gratuities
Equipment
For the trekking you need good quality thick-soled, waterproof walking boots, waterproof jacket and trousers, hat and gloves, lightweight trekking clothes, warm clothing, day sack (approximately 40 lt), sunglasses, sunhat, suncream, rain gear, gators (preferably breathable such as goretex). Walking sticks are recommended.
Meals
During the tour, you will enjoy natural, regional and rich Turkish food. Evening meals consist of a soup or salads, a main course and fruit or sweet for dessert. Lunches will be picnics or meals in local restaurants. Our packed lunches are wonderful and we include plentiful trail snacks such as dried fruits and nuts.
If you want to ask us something about this tour, please tap here.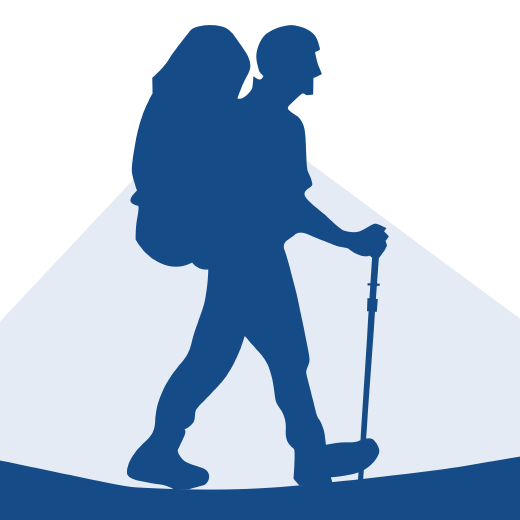 Middle Earth Travel
---
You question has been sent successfully.
We will reply as soon as possible.
Thank you very much!
---
Day 1
Meeting at Trabzon airport and transfer to Çamlıhemşin. Dinner and a small welcome party at our hotel.
Day 2
Today after breakfast we take a transfer of about 1 hour to Avusor Yayla. We make base at Simge Pansiyon in Avusor and walk to Avusor lake from here (1 hour walk). We enjoy a picnic lunch at the lake. Make music and dance. We walk back to the vehicle and transfer back to Çamlıhemşin.
Day 3
An hour and 15 minutes transfer to Pokut. Visit local pudding shop and jam and dance horon with locals. Lunch at Pokut and walk from Pokut to Amlakit after lunch (or if the music and jam goes long we could drive part or all of the distance). Reaching Amlakit, our home for the next 3 nights. Dinner and jam or other activity.
Day 4
Walk from the pension to Kotencur yayla and to Kermulerec glacial lake. Picnic lunch followed by acoustic music and dance by the lake. This is a longish walk and we have an alternative program for those who don't want to walk a lot. There will be a second shorter loop walk to a nice oak glade and back to the pension.
Day 5
Walk from the pension to Samistal yayla. This is also a 4-5 hours walk but most of it is uphill. If you don't want to walk that much you can have a long breakfast and coffee in the pension and then meet us at Samistal coming by minibus. Picnic lunch at Samistal yayla. Music and dance with the locals. Transfer back to Amlakit and workshop or jam or other activity.
Day 6
Transfer to the high pass. We make a musical break at the pass with great views of the valleys or clouds :) Those who want to walk can join the scenic walk on the ridge to Karmik yayla and down to Tirevit. Others can enjoy the views at the ridge playing music, then take the minibus and meet with the rest of the group in Tirevit. Lunch and Çat village and drive back to Çamlıhemşin.
Day 7
After breakfast we take a short transfer to Tar deresi valley and make a short hike to Bulut waterfall (2 km). A small akoustik jam followed by a picnic lunch at the waterfall. Free time in Çamlıhemşin for shopping and meeting the locals (possibly, we get a lecture about tulum and Karadeniz music at the local music instruments shop). Dinner at the hotel. After dinner jam or a workshop (will be cleared and announced shortly). Goodbye Concert!
Day 8
Closing circle and end of program with transfer to the airport.
OTHER TOURS YOU MIGHT LIKE