Cappadocia Photo Tour - 5 Days
This will be a tour focussing on PHOTOGRAPHY as you will visit the best photographical locations under the expert consultancy of professional photographer Nuri Çorbacıoğlu; a tour full of DISCOVERY as you will see the best viewpoints and the least known corners of the cities with our expert guide and lastly a definite GOURMET tour, as we include the best cuisine of the region and you won't turn back until you have tasted every special food there is! What do you think about photographing the majesty of almost 300 Yılkı horses in the heart of Anatolia just like shooting a piece for a film or documentary? Are you ready to capture the same great scenery as Nuri Bilge Ceylan did in Winter Sleep, his Golden Palm Award winning movie at the Cannes Film Festival? This Yılkı Horses Photography workshop is organised by Anadolu'ya Yolculuk, under the inspiring leadership of Nuri Çorbacıoğlu, an AFIAP award-winning photographer. Apart from catching the best images of the horses we also pay a visit to a Kyrgyz Otağı (a large nomadic marquee) in the Avanos district where you can relive the centuries old central Asian traditions! The magical eternity and powerful reflections of the Salt Lake with a horseman or people dressed in their traditional outfits, it will be a visual feast and magical atmosphere that you cannot even imagine! Whether you travel in the white snows of winter, between the fresh spring showers or in a huge dust cloud during summer, each season will offer you stunning images!

Book Now
---
For tours without fixed departure dates you can email us at: info@middleearthtravel.com or you can contact us using the "Contact Us" page. We will provide you with a tailormade itinerary and quotation.
Tags
Prices
• Nuri Çorbacıoğlu Journey to Anatolia Photo Tours has the right to change the program content according to weather conditions, road conditions and unintentional adverse situations. • The program may change depending on the weather, the seasons's available daytime and other local conditions, because it is always our main purpose to take the best photos ever! • In case the tour cannot be filled with the minimum quota, the tour will be cancelled, the participants will be informed about the cancellation and the attendance fee will be refunded. Please contact us for more information.
Dates
Please contact us for information.
Included
Photo consultancy
Professional guide and a translator
4 nights accommodation
5 morning breakfast
5 lunches
5 evening meals
All soft drinks during meals
All transfers
Tips for the horsemen and all other tips
Excluded
Flight tickets
Hotel extras
Personal expenses
Alcoholic drinks
Entrance fees to museums
Optional Hot-air Balloon flight
Equipment
Camera Tripod Wide Angle, Mid-Zoom and Telephoto Lenses Memory card Weather-appropriate clothing. (Polar for star posing hours) Walking shoes and comfortable trousers to protect the ankles
Transfer
We meet at Kayseri airport. During the tour our transfer vehicle accompanies the group. You will be dropped off at Kayseri airport on the departure day.
Accommodation
Overnights will be in Boutique Hotels. Hotels can vary according to the season and availability, but the standard will always be of the same high level.
Meals
Meals will include the special flavors and traditional tasty cuisine of every place we visit and services will be provided from the most famous restaurants in the city.
If you want to ask us something about this tour, please tap here.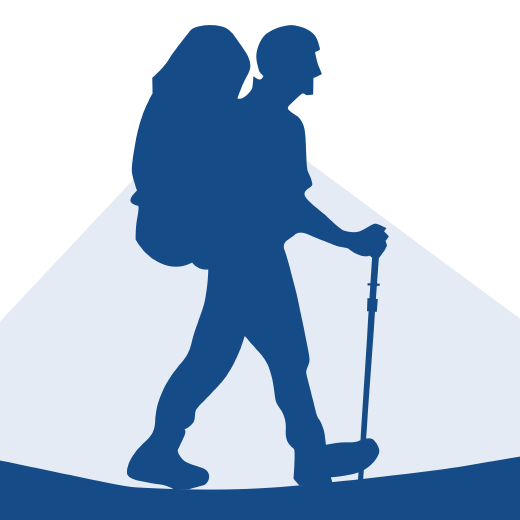 Middle Earth Travel
---
You question has been sent successfully.
We will reply as soon as possible.
Thank you very much!
---
Day 1
- Meeting at Kayseri Erkilet Airport (in the early afternoon) - Check-in at the hotel in Kayseri - A special breakfast of Turkish cuisine in Hürmetçi Village - Photographing the Yılki Horses in their natural environment at sunset in Hürmetçi Village (more than 300 Yılkı Horses) - Transfer to Kayseri - Dinner in a restaurant with local tastes from the regional Kayseri cuisine - Accommodation at hotel in Kayseri
Day 2
- Breakfast at the hotel - Transfer to Sultan Sazlığı Natural Park for sunrise(1 hour drive) - Photographing horses, local life and the Sultan Marshes - Transfer to Cappadocia (1 hour drive) - Check in to Cave hotel and a little rest - Lunch in local restaurant, Turkish Kebab in Pottery) - A short trip around the district - Photographing Cappadocian panoramic views - Dinner in local restaurant - Return to hotel in Cappadocia for overnight
Day 3
- Photographing the hot-air balloons, horses and horseman in different places at sunrise in Cappadocia, Swords Valley and Love Valley - Breakfast at the hotel - A little rest time - Transfer to the Middle East Valley in Avanos and the Kyrgyz Otağı - Lunch with specialities from the Kyrgyz cuisine (of central Asia) in the marquee (tent) - Photographing Kyrgyz village and the local cultural life of its inhabitants - Photographing horses and horseman with traditional clothes in front of the marquee (tent) - Transfer to Cappadocia - Special Turkish entertainment (with music, dance etc. accompanied by mixed Turkish cuisine) - Accommodation in Cappadocia hotel - Optional night photo session; with participants who want to make some star exposure, we can do that at that night
Day 4
- Landscape and hot-air balloon photographing at sunrise - Breakfast at the hotel - A little rest time - Transfer to Salt Lake (2 hours drive) - Lunch in a restaurant in en route (special Turkish steak) - Photographing horses or other special subjects like a ballerina or a model on the lake with their reflections at sunset (3-4 horses) - Dinner in local restaurant - Return to Cappadocia - Accommodation in Cappadocia hotel - Optional star exposure workshop at the best points of Cappadocia if desired
Day 5
- Photographing sunrise with landscapes if desired - Breakfast at the hotel and check-out - Transfer to some horse farms in Cappadocia, to shoot horse portraits - Transfer to Kayseri - Lunch with local Kayseri cuisine (special meat recipes) - Transfer to Hürmetçi Village with its Yılkı Horses - Photographing the Yılki Horses in their natural environment at sunset in Hürmetçi Village (more than 300 Yılkı Horses) - Transfer & Departure from Kayseri Airport (flights departing after 8.30PM are ok)
OTHER TOURS YOU MIGHT LIKE