Aladağlar Mountain Trek 3 Days
It will be once in your lifetime to wake up in the middle of the night to the most clear milky way. Two nights nearby 1000m height lime stone walls and walk inside the valleys with stunning views here is the chance. Very well organized camp sites with toilet and shower facilities are waiting for you.

Book Now
---
For tours without fixed departure dates you can email us at: info@middleearthtravel.com or you can contact us using the "Contact Us" page. We will provide you with a tailormade itinerary and quotation.
Tags
Included
English-speaking mountain guides
Mules or horses and muleteers to carry your luggage
Local cook
All meals on the hike
Round-trip transportation between the trek and your accommodation)
Camping Materials (Tents & Mattress)
Excluded
Travel insurance
Soft/alcoholic drinks
Tips and personal expenses
Sleeping bag (you can hire from us)
Most of the equipment can be rented locally from us
Equipment
Trekkers need good walking shoes, small day-sack, warm clothing (for winter, early spring and autumn), sunglasses, sunhat, sun cream, lip salve, rain gear (preferably breathable such as Goretex ™), waterproof jacket (Goretex or similar) and trousers (if appropriate), walking T-shirt/shirts, walking socks, fleece or jumper, Torch and batteries, water bottle (1 litre). This list is not exhaustive and every walker is different and may have their own preference.
Transfer
We will pick you up from your hotel/airport and transfer you to the hotel/airport at the end of the tour. We transfer your luggage between accommodations by car. Our aim is to make your holiday more enjoyable. During the walks, you walk with your daysack only.
Accommodation
2 nights camping; trekkers are expected to help pitch/strike their own tents. All tents are good quality dome tents with two doors.
Meals
Meals on the trek are cooked by a local cook. We love our cooking in Turkey. We believe it is one of the tastiest and healthiest cuisines of the world. Lunches will be picnics and trekkers are expected to carry some part of the food, but we don't skimp on this: our packed lunches are wonderful and we include plentiful trail snacks such as dried fruits and nuts along the way. Dinner: evening meals in camp will be hot soup or salads, a main course with pasta or rice and fruit. If you have a special diet (gluten free, peanut allergy, etc.) please inform us when filling out the booking form. We take care of your dietary requirements.
If you want to ask us something about this tour, please tap here.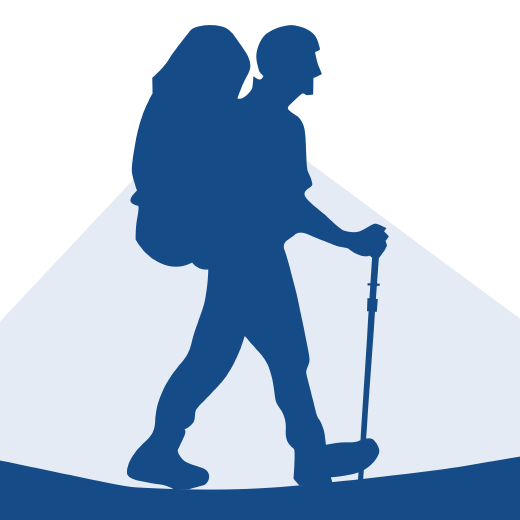 Middle Earth Travel
---
You question has been sent successfully.
We will reply as soon as possible.
Thank you very much!
---
Day 1:Transfer to Sarı Memedin Yurdu
We take a transfer from your hotel in Cappadocia. Then we have 2 hours drive to our camp area called "Sari Mehmedin Yurdu" (1800m) in Aladaglar South Region.After setting up the camp site,we begin our walk for today. Our path follows up via small pine forest to Kucuk Mangirci Valley with the impressive views of the Nort Face of Ortaburun Summit.After this walk up to Alaca Yayla (2500m) we may meet the Semi Nomadic Camp depends on the season.After picnic lunch we continue our trek to beginning of Golgeli Yurt Valley, and then walk down to our camp area via Oluksekisi Semi Nomadic Camp area.Total walk is 4-5 hours. Dinner at camp.
Day 2: Akşampınarı - Eznevit - Sokulupınar
We wake up at 07.00, have breakfast and walk to past Aksampinari spring where we take a close look at the 180 metres high rock tower of "parmakkaya" : the "fingerrock". Then we walk to Eznevit summer pasture (2400) and walk to Sokullupinar spring (2000m) (6-7 hours walk). Night at permanent campsite at Sokullupinar, Dinner at camp.
Day 3 : Arpalık - Cimbar Valley - Demirkazık
We wake up 08.00, have breakfast and start walking to Arpalik Pasture (2400m) via Sokullu Pinarı camp area. And we hike down through the Cimbar Valley to Demirkazik village for lunch at trout fish farm. We meet our transfer vehicle and return to Goreme about 18.00.
OTHER TOURS YOU MIGHT LIKE