Hike with Legends
You will explore fairy chimneys, deep valleys, hidden rock-cut churches with wall paintings, tunnels, underground cities, mysterious rock dwellings and get a taste of the traditional life and cuisine of Turkey.

Book Now
---
For tours without fixed departure dates you can email us at: info@middleearthtravel.com or you can contact us using the "Contact Us" page. We will provide you with a tailormade itinerary and quotation.
Prices
€960 for 1 pax €610 for 2 pax €490 for 3 pax €440 for 4 pax and more
Dates
You can start this tour any day.
Transfer
We will pick you up from your hotel/airport and transfer you to the hotel/airportour office (Göreme) at the end of the tour.
Accommodation
In Cappadocia, you don't have to settle for an ordinary hotel. Instead, you can have an amazing stay in one of the cave hotels. Cave hotels of Cappadocia are carved out of the landscape, letting you experience the true culture and beauty of the region. All rooms have a private bathroom, central heating and hair dryer.
Meals
We love our cooking in Turkey. During the tour, you will enjoy natural, regional and rich Turkish food accompanied by freshly pressed fruit juices, Turkish wine, beer or even raki- the famous aniseed spirit. While enjoying the valleys, it is also important to eat delicious meals. For this, we take our lunch at 3 different restaurants. We try different tastes in our menus consisting of soup, main course, salad and dessert / fruit. PLEASE: If you are following a special diet, vegetarian / vegan diet or if you have any food allergy, inform us in advance.
If you want to ask us something about this tour, please tap here.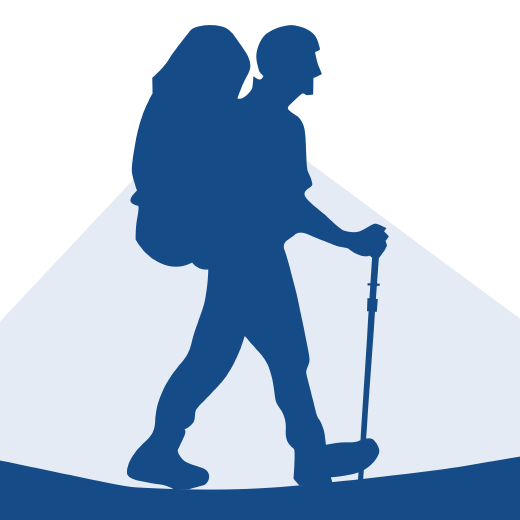 Middle Earth Travel
---
You question has been sent successfully.
We will reply as soon as possible.
Thank you very much!
---
GÖREME OPEN AIR MUSEUM - MESKENDİR VALLEY - ÇAVUŞİN – PAŞABAĞ – DEVRENT
Today, before we go to hike, we drive to the Open-Air Museum of Göreme, which was a big monastic settlement in the early Christian ages. It has a number of churches hollowed out from the rocks and painted with beautiful wall paintings. After the visit we go to Meskendir Valley. Meskendir Valley is a short trail in Göreme (1,5 hours) that leads you past numerous cave dwellings and historic sites as well as through multiple tunnels. It is quite a shady trail. We have lunch in Çavuşin. Carved into Çavuşin's craggy cliff face is a labyrinthine complex of abandoned houses that you can wander through by climbing up the short cliff path leading upward from the village's tiny old mosque. There's still plenty to explore and the views from the summit are excellent. We go to Avanos for lunch, which is a pottery producing center since ancient times. After lunch we visit Paşabag, it is one of the most beautiful corners of the region with hermitages hollowed out of the volcanic tufa. Before we go to the hotel we take a short break in Devrent valley, also called the valley of dreams, and visit the forms shaped by nature.
IHLARA VALLEY - GÜZELYURT - UNDERGROUND CITY - ASIKLI HÖYÜK (10,500-years old settlement) http://www.asiklihoyuk.org/
We have a long transfer. Because of this, we start a little bit early today. First we drive to the very little visited serene and quite interesting Tatlarin Underground City. It served a different purpose with its large halls and many churches. It is assumed that the city was used as a military garrison rather than for civilian life. 3 skeletons have been found that are thought to belong to the Roman period. The main entrance has been demolished and the halls can be reached through a passage of 15 meters. Afterwards we drive on to Ihlara-Valley. This hike is one of the most popular amongst our day treks. It is generally an easy walk, following the river. After 7 km, 2.5 hours easy walk, we drive to Güzelyurt. This town will take you back into the past with its quiet, traditional, nostalgic atmosphere. Güzelyurt - with its old name Karballa - is surrounded by interesting natural formations and green valleys dotted with Orthodox churches. One of them, in use as a mosque today, is one of the earliest masonry-built churches of Central Anatolia. After being guest to a Turkish family's restaurant for lunch we drive to Asıklı Höyük. One of the first brain surgery examples was also found in the region in 1989. There are replicas at the entrance of Aşıklı Höyük, where you can experience ancient life in the region. It is a unique experience.
WHITE VALLEY - KESLIK MONASTRY – MUSTAFAPAŞA – UNDERGROUND CITY – RED VALLEY
We meet in your hotel and head for White Valley, with small fields, lush vegetation and strange rock formations. Here you will find the particularly beautiful fairy chimneys (Love valley) and have a chance to drink fresh orange juice. (4 km. 1,5 hours) After the walk we drive to Keşlik Monastery. It is a rock-cut Byzantine complex, the main 13th-century monastery chapel has blackened frescoes. The maze of the monks' living quarters underneath includes a refectory and kitchen. Next door is the rock cone harboring the 9th-century Stephanos Church with a vibrant, well-preserved cross-form ceiling fresco, which extends all along the vault. We have lunch in Mustafapaşa which, until 1924, was an old Roman town known as Sinassos. The Greek population was exchanged with Turks living in Greece, an old, sad story common in the history of Anatolia. In the afternoon we visit Kaymaklı Underground City, one of the wonders of Cappadocia. The settlement was dug as deep as 5 layers below ground level and used for hiding for centuries. Today's last visit is Red Valley and the Grape Church. We have a short walk into the famous valley. (40 min.)
OPTIONAL: RED VALLEY SUNSET COCKTAIL
Create unforgettable moments on ancient lands. Mystical mountains, settlements where civilizations that forged history fought on. Wine will be offered with cheese plates, chips, fruit plates, dried fruits & nuts etc.
OTHER TOURS YOU MIGHT LIKE