Central Lycia
The Lycian Way is well known for its famous stages passing by Ölüdeniz Beach, Gelidonya Lighthouse or Mount Olympos. The Teke Peninsula is however home to many more natural beauties and historical treasures! In Central Lycia, the region between Demre and Kaş, some great walks and interesting visits can be made from comfortable, well-located accommodations. This guided tour will introduce you to this rocky Mediterranean coast where the Lycian Way leads past beautiful beaches and turquoise waters, as well as some impressive remains of ancient Lycian cities and early Christian monasteries.

Book Now
---
For tours without fixed departure dates you can email us at: info@middleearthtravel.com or you can contact us using the "Contact Us" page. We will provide you with a tailormade itinerary and quotation.
Tags
Prices
€1050 per person Price based on double/twin room occupancy Minimum group size 8 pax. Single room supplement €250
Dates
2024: 10 May - 14 May
Included
all transfers (also from/to airport Antalya) and luggage transfers with private vehicle including driver and fuel
5x accommodation HB
3x lunch (picnic or lunch on yacht)
yacht trip Kekova bay
qualified English speaking guide
Excluded
flights
soft and alcoholic drinks during meals
entrance fees to historical sites and museums
tips and gratuities
Equipment
Customers should have good quality hard soled trekking boots, rain gear, swimwear, sunhat and sunblock, and a 30-40 litre daysack. Walking sticks are recommended.
Transfer
You pack, we take care of the rest! We transfer your luggage between the accommodations while you enjoy your walk. Our aim is to make your holiday more enjoyable. During the walks, you carry your daysack only.
Accommodation
The first 2 nights we stay in a comfortable guesthouse in a hillside village near Demre. The restored traditional mansion is surrounded by flowers, animals and greenery. The breakfasts are perhaps the best of all Lycia! The next 2 nights are spent on the seafront of the unique village of Simena that can only be reached on foot or by boat. From the terraces in front of the rooms the views over Kekova Bay are simply stunning. There is fresh fish on the menu and famous homemade ice cream for desert.
Meals
During the tour, you will enjoy natural, regional and rich Turkish food. Evening meals consist of a soup or salads, a main course and fruit or sweet for dessert. Lunches will be picnics or meals in local restaurants. Our packed lunches are wonderful and we include plentiful trail snacks such as dried fruits and nuts.
If you want to ask us something about this tour, please tap here.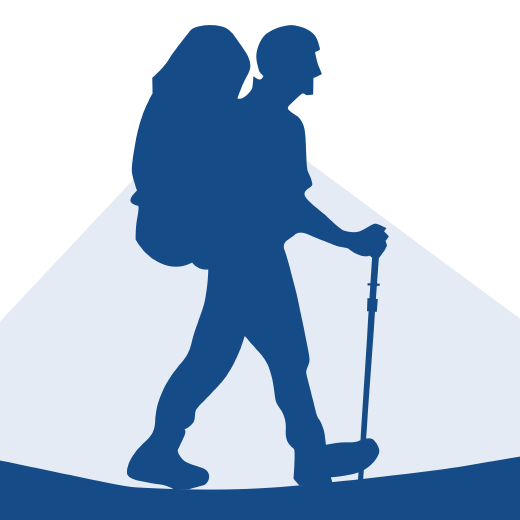 Middle Earth Travel
---
You question has been sent successfully.
We will reply as soon as possible.
Thank you very much!
---
Day 1: Arrival & walk Beymelek - Demre (8km / 2hrs)
Meeting with tour guide and driver at Antalya airport and transfer to Beymelek (2hrs). After our check-in we make an introductory walk to Demre passing Ision castle on the St. Nicholas Way. We visit the church of St. Nicholas and the remains of ancient Myra, where an impressive theater, agora and the ancient cemetery are still visible. We return to Beymelek by car (10 mins) for our dinner and overnight.
Day 2: Alakilise – Beymelek (14km / 5hrs)
We arrive at Alakilise after a transfer (45 mins). Here we discover one of the first known Christian monasteries in the Demre area, hidden away high on the mountain slopes. We descend through the forest along the St. Nicholas Way passing by ruins of another beautiful church while enjoying views over the Demre plain and Beymelek lagoon. Dinner and overnight in same guesthouse in Beymelek.
Day 3: Lycian Civilisation Museum & Çayağzı - Simena (12km / 4hrs)
The Museum of Lycian Civilisation resides in a restored Roman period granary in what once was the harbour of ancient Myra, Andriake. From Andriake (Çayağzı harbour) we walk to Kapaklı along the coast. From here the new section of the Lycian Way leads past ancient Istlada, a lovely site in a secluded, inland valley. Along more coastal paths we approach the seaside town Simena (also known as Kale). This unique place sits at the tip of a peninsula and can only be reached by foot or by boat. We walk up the fortified hill top crowded by a Crusader Castle, via the large Lycian necropolis with sarcophagi and rock tombs. From our seaside pension we enjoy extraordinary views over Kekova bay and the sunken city. Dinner and overnight at pension in Simena.
Day 4: Kılıçlı - Aperlai (7km / 3hrs) & Kekova Sunken City yacht tour
Transfer by boat and car to Kılıçlı village (45 mins). After visiting the acropolis of Apollonia, we hike down to the coast passing the cemetery and ancient harbour town of Aperlai. In Antiquity purple dye was extracted here in huge quantities from sea snails to decorate the clothes of the nobility and transported by ship to the cities of the Roman world. We walk to the pier to embark on our yacht trip to the Sunken City. We sail to Simena enjoying lunch and a swimming stop at Tersane Bay (an old shipyard). Remains of houses and harbour works are visible under the waves as earthquakes in the first centuries AD caused sea levels to rise. Dinner and overnight in same pension in Simena.
Day 5: Boğazcık – Okçuöldüğü (12km / 4hrs) & Departure
After breakfast, we sail to Üçağız and drive to the start of our walk near the village of Boğazcık (40 mins). We walk past a Roman watchtower to the beach. After passing 'Grape harbour' the trail climbs uphill and arrives at the hamlet of Okcuöldüğü where we meet our transfer vehicle and head towards Antalya airport (2,5 hrs). A late afternoon or evening flight from Antalya airport is required.
OTHER TOURS YOU MIGHT LIKE