Pirate Coast Trek
This challenging self-guided trek follows the highest and most rugged section of the Lycian Way, Turkey's first ever long-distance footpath. The route winds up and down along the Mediterranean's most dramatic coastline of Lycia, to the limestone peaks of Mount Olympos, soaring high above the glittering sea. It descends through shady wooded valleys along a 4-km beach past the ruins of the Lycian city of Olympos. It finishes at the spectacular isolated lighthouse on the ridge of Cape Gelidonya.

Book Now
---
For tours without fixed departure dates you can email us at: info@middleearthtravel.com or you can contact us using the "Contact Us" page. We will provide you with a tailormade itinerary and quotation.
Prices
€885 per person, price based on double/twin room occupancy. €220 single room supplement traveling together. €400 single supplement traveling alone.
Dates
You can start this tour any day.
Included
all transfers (also from/to Antalya airport) and luggage transfers
all accommodation
meals: 7x breakfast / 5x lunch (picnic) / 7x dinner
detailed self-guided routenotes in English
Excluded
flights
soft and alcoholic drinks during meals
lunch on day 1 & 5 & 8
entrance fees to historical sites and museums
tips and gratuities
Equipment
Customers should have good quality hard soled trekking boots, rain gear, swimwear, sunhat and sunblock, and a 30-40 litre daysack. Walking sticks are recommended.
Transfer
You pack, we take care of the rest! We transfer your luggage between the accommodations while you enjoy your walk. Our aim is to make your holiday more enjoyable. During the walks, you carry your daysack only.
Accommodation
You stay in places where you can taste the local flavors and enjoy the beautiful surroundings. On the first day, we transfer you from Antalya airport to your pension in Göynük, at the mouth of the steep Göynük Canyon. After a beautiful uphill walk, you arrive at your highland hotel decorated in a rustic style from where you enjoy majestic views over the mountains and canyons. It is a privilege to taste the rich variety of dishes on offer, made with produce mostly obtained from the surrounding villages. The last stop of your ascent towards Mount Olympos is Yayla Kuzdere Village. You are staying in a village house where the stories and jokes shared by your host make your stay joyful and memorable. After having scaled Tahtalı Mountain (Olympos), you descend to the sea. In Çıralı you stay in a seafront pension, surrounded by citrus orchards thus having ample opportunities to swim off the 4km long beach. Your last overnight is in yet a another coastal jewel: the bay of Adrasan. Here you stay in a comfortable, family-run hotel surrounded by a lush flower garden, enjoying the mountain views and a rich breakfast before heading back to Antalya airport.
Meals
During the tour, you will enjoy natural, regional and rich Turkish food. Evening meals consist of a soup or salads, a main course and fruit or sweet for dessert. Lunches will be picnics.
If you want to ask us something about this tour, please tap here.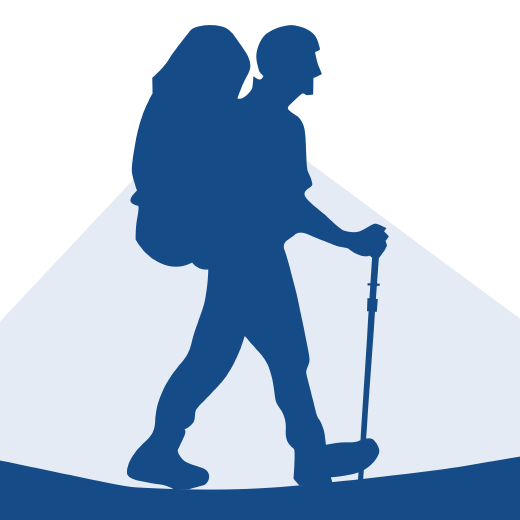 Middle Earth Travel
---
You question has been sent successfully.
We will reply as soon as possible.
Thank you very much!
---
Day 1: Arrival
On arrival at Antalya airport you will be met by the taxi driver for the transfer (45 mins) to Göynük. Dinner and overnight in pension in Göynük.
Day 2: Göynük - Göynük Yayla (17km / 6hrs / +1200m / -510m)
You walk uphill all day starting at the Göynük gorge entrance and going over switchback ridges beneath pine trees, with excellent views to pastures and orchards. It is possible to swim where the river forms a nice pool in the canyon. You meet your transfer vehicle near a bridge (alt. 850m) from where you transfer to your hotel in Ovacık. Dinner and overnight in hotel in Ovacık.
Day 3: Göynük Yayla - Yayla Kuzdere (16km / 5hrs/ +460m / -525m)
You transfer back to where you left the route the previous day and walk along high mountain paths and tracks to the village of Gedelme where you can explore a Roman castle. You continue the walk up to the mountain village of Yayla Kuzdere (alt. 900m) enjoying views of Mount Tahtalı. Dinner and overnight in village house in Yayla Kuzdere.
Day 4: Yayla Kuzdere - Beycik (15km / 6hrs / +990m / -1130m)
From Yayla Kuzdere you start with a steady climb up a stream bed to the pastures of Çukur Yayla, just below Mount Olympos (Tahtalı Dağı). You climb the pass from here (alt. 1950m) through forest of pines and impressive cedar trees. Then you descend via a winding path through lovely forest to the village of Beycik (alt. 900m) from where your transfer vehicle takes you to Çıralı (30 mins). Dinner and overnight in pension in Çıralı.
Day 5: Ancient Olympos & Chimaera (Yanartaş)
Today you can make an optional exploration of the ruins of ancient Olympos (total appr. 6km along the beach). This ancient city, which gets its name from its view of Mount Olympos, was built on the banks of a wide river flowing into the sea near Çıralı adjoining a long, sandy beach. It once was a hide out for pirates and amongst its ruins are tombs, temples, churches and palaces all hidden between lush vegetation. You can swim and lie on the beach and/or make a short evening walk to admire the eternal burning flames of Chimaera in the dark. A natural gas coming from the bowels of the earth gives this place its Turkish name of burning stone: Yanartaş. Lunch not included. Dinner and overnight at the same pension in Çıralı.
Day 6: Çıralı - Adrasan (16km / 6hrs / +750m / -750m)
You start directly from Çıralı and walk through the ancient city of Olympos and up Musa Dağı (Moses Mountain, alt. 650m). The climb is through dense forest with many strawberry trees and passes some minor ancient ruins. After having a picnic lunch near an old hut you descend through forest, past deserted farmhouses before you reach sea level and your accommodation in the beautiful bay of Adrasan. Dinner and overnight in hotel in Adrasan.
Day 7: Adrasan - Gelidonya Lighthouse (18km / 7hrs / +700m / -700m)
Again you start directly out of your hotel on a route that leads south via Kızıl Sırt (alt. 450m) along a remote and isolated coast line. You follow a path parallel to the coast at a high altitude along cliffs and green slopes, overlooking the sea and enjoying great views towards some little islands. After arriving at the lighthouse at the tip of Cape Gelidonya (alt. 200m) you walk down to a dirt road to meet your transfer vehicle for the transfer back to Adrasan. Dinner and overnight in same hotel in Adrasan.
Day 8: Departure
Transfer from Adrasan to Antalya airport (2 hrs).
OTHER TOURS YOU MIGHT LIKE