St. Paul Trail
This guided trek starts from the ruins of Perge (east of Antalya) and follows parts of the eastern branch of the long distance walk from Perge to Antioch in Pisidia (Yalvaç), deep in the Taurus mountains. The trek allows us to immerse ourselves in the way of life of the inhabitants of the old stone and timber villages along the route; we will frequently stay in village houses, see the local handcrafts, watch cheese and yoghurt making and enjoy the tasty village foods. The trip includes a visit to the major Greek/Roman city of Perge as well as many opportunities to look at bulbs and birds during the walks. Our trail follows beautiful sections of Roman roads and migration routes in use since Roman times (and perhaps even walked by st Paul himself) in this spectacular area of forests, canyons, rivers and peaks.

Book Now
---
For tours without fixed departure dates you can email us at: info@middleearthtravel.com or you can contact us using the "Contact Us" page. We will provide you with a tailormade itinerary and quotation.
Prices
€1260 per person. Price based on double/twin room occupancy. Minimum group size 8 pax. € 305 single room supplement.
Dates
2024: 18 May - 27 May Other dates and tailor made options on request.
Included
all transfers (also from/to Antalya) and all luggage transfers during the trek
9 nights accommodation
all meals (breakfast/ lunches / dinners) as specified in program
qualified English speaking guide
Excluded
flights
soft and alcoholic drinks during meals
entrance fees to historical sites and museums
tips and gratuities
Equipment
Customers should have good quality hard soled trekking boots, rain gear, swimwear, sunhat and sunblock, and a 30-40 litre daysack. Walking sticks are recommended.
Transfer
You pack, we take care of the rest! We transfer your luggage between the accommodations while you enjoy your walk. Our aim is to make your holiday more enjoyable. During the walks, you carry your daysack only.
Meals
During the tour, you will enjoy natural, regional and rich Turkish food. Evening meals consist of a soup or salads, a main course and fruit or sweet for dessert. Lunches will be picnics or meals in local restuarants. Our packed lunches are wonderful and we include plentiful trail snacks such as dried fruits and nuts.
If you want to ask us something about this tour, please tap here.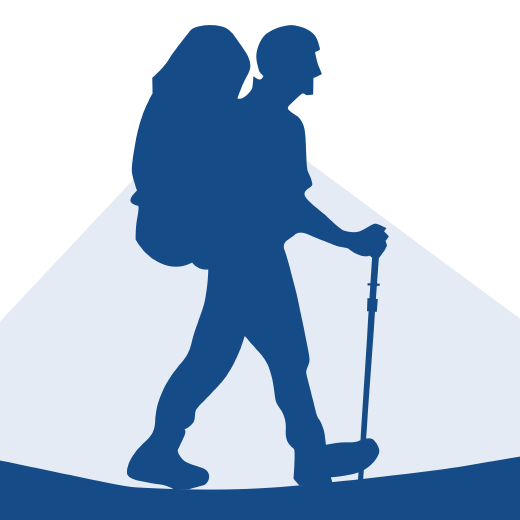 Middle Earth Travel
---
You question has been sent successfully.
We will reply as soon as possible.
Thank you very much!
---
Day 1: Arrival
Meeting with your guide and driver at Antalya airport. Transfer to Kaleiçi, the historical city centre of Antalya (30 mins) where you are surrounded by old mansions, hamams and mosques. Welcome dinner in local restaurant. Overnight in hotel in Kaleiçi, Antalya.
Day 2: Perge & short walk (1hr / 4km)
We drive from Antalya to the Köprülü Canyon (1,5 hrs). On the way we explore ancient Perge, an important harbour city in the Roman period. The drive inland takes us to the beautifully preserved Roman bridge (Oluk Köprü) across the Köprülü canyon. Nearby, icy cold waters feeding the river spring directly from the sources. After a short walk on the st. Paul Trail, we reach the farm house with wooden bungalows for our dinner and overnight.
Day 3: Selge - Çaltepe (6hrs / 18km)
Transfer up to the ancient city of Selge (30 mins). After exploring Selge with its many house ruins, a huge theatre and public buildings spread over several hillsides, we start to walk on the old Roman road to Çaltepe village following the st. Paul Trail. Dinner and overnight at pension in Çaltepe.
Day 4: Kesme - Kasımlar (6hrs / 16km)
Drive to Kesme (1hr) and walk to Kasımlar, passing rural huts, ancient ruins and meeting many goats along the way. The spectacular route takes us over the rim of the canyon on old paved paths, down through unusual rock formations to a bridge across the river. The village of Kasımlar is located high on the slopes, with incredible views down the whole length of the canyon. Dinner and overnight in village house in Kasımlar.
Day 5: Tota Pasture - Kasımlar (18km / 6hrs / +330m / -830m)
We transfer to the Tota pasture (20 mins) and walk back to Kasımlar. The walk takes us along a ridge top to the ruins of a Byzantine church and settlement. The descent is through the forest, which has an abundance of miniature wild tulips and other bulbs. From our high position we can enjoy spectacular views. Dinner and overnight in same village house in Kasımlar.
Day 6: Adada & walk Sipahiler - Serpil (total 6hrs / 18km)
Transfer to Adada ancient city (20 mins) where three major Roman temples are still standing along with the smallest ancient theatre in Anatolia. We walk down along a well-preserved section of ancient Roman road where St. Paul may have walked himself (!). We drive to Sipahiler (20 mins) to start our hike over a pass in the forest, across spectacular limestone ridges and through indigenous oak forest. The route descends to the small village of Serpil surrounded by orchards from where we drive to Eğirdir. Dinner and overnight at lake-side pension in Eğirdir.
Day 7: Kasnak forest - Davraz ski resort (7hrs / 16km)
Today our walk starts (after a 30 min transfer) from a National Park for the protection of the endemic 'volcanic oak' forest. We follow a forest path up to Belkuyu pass (from ca. 800 to 2100m). We descend to the other side and to the Davraz ski resort. Our vehicle meets us here for a short transfer to Eğirdir. Dinner and overnight at same pension in Eğirdir.
Day 8: Ascent of Mt. Davraz (8hrs / 12km)
Transfer from Eğirdir to Mount Davraz ski resort (20 mins). Weather permitting, we have an early start to ascend the peak of Mt. Davraz (H: 2635m). We start at an altitude of ca. 1200m. from the higher station of the ski resort. After a steep ascent, partly on scree and snow patches, we reach the peak to be rewarded with great views of all the surroundings and lake Eğirdir. There is the possibility to observe many rare bulbs and some birds of prey along the way. We retrace our steps to the ski resort and drive back to Eğirdir. Dinner and overnight at same pension in Eğirdir.
Day 9: Sivri hill (8,5km / 4hrs / +515m / -515m)
After a transfer to Akpınar village (20 mins) we walk to the Prostanna ruins and to the top of Sivri Hill (1800m). Here we enjoy amazing views across lake Eğirdir and the town as well as the surrounding mountains. We walk back along the same route and enjoy a traditional lunch in Akpınar at a family-run restaurant with terraces viewing the lake, before we drive back to Eğirdir where we spend the last night. Dinner and overnight in same pension in Eğirdir.
Day 10: Sagalassos & Departure
We head to Antalya (2,5 hrs) but on the way first take time to visit the site of ancient Sagalassos. It is impressive to see the fountain of the city which has been repaired with clay pipes and filled with water coming from the original source just as it did 2000 years ago. If time allows, there is some free time for relaxing or last-minute shopping in Antalya before the airport transfer.
OTHER TOURS YOU MIGHT LIKE