Mount Ararat
The extinct volcano Ağri Dağı (Mount Ararat) is, at 5,165 metres, the highest peak in Turkey. It is the final cone in the chain of volcanoes which march across the bare savannah of the central Anatolian plain. The ascent follows the southern route spreading the climb over three days up and one day down. We will be using two campsites at 3200m and 4200 metres, and mules to carry supplies to the first camp. The trek starts from Eliköyü, an abandoned village in the foothills and sticks to a ridge for much of the way, thus avoiding the Ulker glacier which careers down the face into deep and jumbled gorges below. The path, though rocky, is clearly marked. Above 5000m are permanent ice fields, so crampons, ice axes and ropes are required. The summit is reached via a long ridge and is no more than a rounded hump marked by cairns.

Book Now
---
For tours without fixed departure dates you can email us at: info@middleearthtravel.com or you can contact us using the "Contact Us" page. We will provide you with a tailormade itinerary and quotation.

Difficulty Level
---
Grade 4: Demanding. Mountainous treks for experienced trekkers who can keep up a steady pace for 8 hours or more and tackle some easy scrambling. Daily altitude differences can be more than 900m. Hiking on rocky or faint foot paths and over scree. The use of crampons may be needed at times.
Prices
Please contact us for information. Minimum group size 6, maximum 12 pax. There is a surcharge required for groups smaller than the minimum number.
Included
transfers (also from and to Van airport)
all meals & hot drinks (tea and coffee)
accommodation in hotels and campsites
tents and sleeping mats
guide
cook including wages
mule support
Excluded
official charge for climbing mount Ararat for mountaineering federation $50 usd per person
soft and alcoholic drinks available at camps or restaurants
sleeping bags
entrance fees to historical sites and museums
Equipment
Trekkers need boots compatible with crampons, daysack (approximately 40 lt), warm clothing, sunglasses, sunhat, sun cream, raingear (preferably breathable such as Gore-Tex), crampons, ice axe, gloves, sleeping bag. Walking sticks are recommended.
Accommodation
5 night camping, 3 night hotel; climbers are expected to help pitch/strike their own tents. All tents are good quality dome tents with two doors.
Meals
Lunches will be picnics. Trekkers are expected to carry part of the food for lunch. Evening meals in camp will be hot soup or salads, a main course with pasta or rice and fruit.
If you want to ask us something about this tour, please tap here.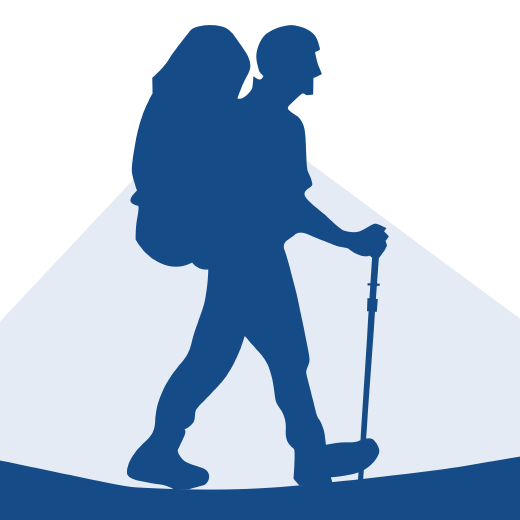 Middle Earth Travel
---
You question has been sent successfully.
We will reply as soon as possible.
Thank you very much!
---
Day 1: Arrival
On arrival at Van airport, you will be met by your tour guide and your driver. We will transfer to our hotel in Doğubeyazit. After checking in we visit the Noah's Ark and Ishak Paşa Palace. Dinner and overnight in hotel.
Day 2:
We transfer to Eli village after breakfast, load the equipment on the mules and will climb to the 3200 m. campsite. Total walk 2-3 hrs. Dinner and overnight at camp.
Day 3:
Today we do an acclimatization climb to get used to altitude . We climb up to the 4200 mt. campsite, have lunch there and spend some time. Then we return to our camp at 3200 mt. Climb 3,5-4 hrs. Dinner and overnight in camp at 3200 mt.
Day 4:
Ascent to 4200 mt. camp accompanied by mules carrying the luggage. We pitch our tents and spend the night at this high camp.
Day 5:
We wake up early for the summit climb. If weather conditions are suitable, we climb to the summit (5165 mt), using harnesses and ropes, and return to the campsite at 4200 mt. Dinner and overnight at camp.
Day 6:
Extra day, depending on the weather conditions on Day 5, we may make another summit attempt. Otherwise, we omit this day. If the extra day isn't necessary, the extra day will be spent in Van, and there will be one night accommodation in Van.
Day 7:
We strike camp, load equipment to mules and descend past the 3200 mt camp to meet the vehicle at Eli village. From here we transfer to the hotel in Doğubeyazit. Total walk 3-4hrs. Dinner and overnight in hotel.
Day 8
End of trip, transfer to airport in Van.
OTHER TOURS YOU MIGHT LIKE