Ihlara Valley Exploration
A 13 km (10 mi) long gorge cut into volcanic rock . The only ever green place in whole Cappadocia. Discovery of a rock-cut mosque and a church next to each other which were cut into rocks. Some has really unique paintings inside.

Book Now
---
For tours without fixed departure dates you can email us at: info@middleearthtravel.com or you can contact us using the "Contact Us" page. We will provide you with a tailormade itinerary and quotation.
Prices
€90 per person for 2 pax €75 per person for 3 pax €60 per person for 4 pax and more
Included
lunch
guide
transfers and entrance fees to historical sites and museums
Excluded
Alcoholic and soft drinks
Equipment
Trekkers need: *good walking boots *small day-sack *warm clothing (for winter; early spring and autumn period) *sunglasses, sunhat, sun cream, lip salve *rain gear (preferably breathable such as Goretex ™ for winter; early spring and autumn period) *waterproof jacket (Goretex or similar) and trousers (if appropriate) *walking T-shirt/shirts, walking socks, fleece or jumper *water bottle (1 litre) This list is not exhaustive and every walker is different and may have their own preference.
Transfer
We will pick you up from your hotel and transfer you to the hotel at the end of the tour.
Meals
During the tour, you will enjoy natural, regional and rich turkish food accompanied by freshly pressed fruit juices, turkish wine, beer or even raki- the famous aniseed spirit. Meal consist of a soup, salads, a main course and fruit or sweet for dessert.
If you want to ask us something about this tour, please tap here.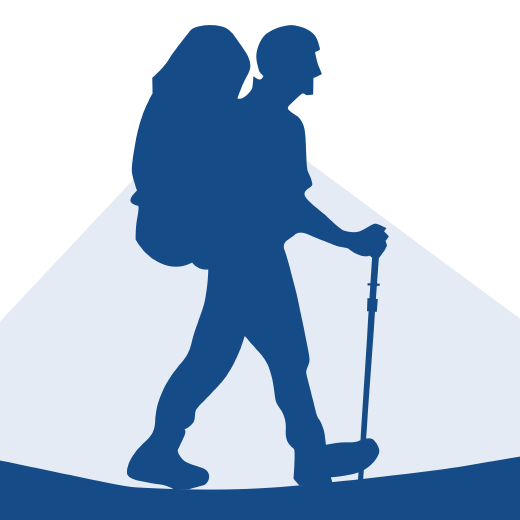 Middle Earth Travel
---
You question has been sent successfully.
We will reply as soon as possible.
Thank you very much!
---
Ihlara Valley Exploration
This 13 km hike is one of the most popular amongst our day treks. It is generally an easy walk, following the river, there are some short parts where we have to scramble on rocks. Starting at 8.30 from Goreme, in front of the Middle Earth office, our bus takes us to Ihlara town centre (1.15 hours). The Valley is unique because of its history and civilizations. The whole valley has rock-cut underground dwellings and churches from the Byzantines. After a short tea break into the traditional tea-house, we walk about 3.5 hours and en route visit several rock-cut churches. After a late lunch at the restaurant on the river at around 13.30, we continue walking by the river down to Selime town. Second part of the valley offers you peacefulness. On the way to monastery , we visit unique rock-cut mosque. It does not take attention from outside. but the inside of the mosque is impressive. And the walk ends nearby Selime Monastery. After visiting the monastery, we drive to a volcanic crater lake and stop for a quick swim. The trip ends in Goreme. OPTIONAL VISIT TO UNDERGROUND CITY : On the way to Ihlara Valley it is possible to visit one of the famous underground city. (Derinkuyu or Kaymakli underground cities)
OTHER TOURS YOU MIGHT LIKE