Aladağlar - Seven Lakes
The Aladağlar massif boasts the region's highest peak (Demirkazık summit, which stretches to 3756 m). The geology of the area is responsible for the interesting rock formations and waterfalls. The erosion of limestone has created a fascinating karstic topography and hydrography, especially in the Yedigöller (Seven Lakes) valley, where the karstic underground rivers and caverns collect the surface water.

Book Now
---
For tours without fixed departure dates you can email us at: info@middleearthtravel.com or you can contact us using the "Contact Us" page. We will provide you with a tailormade itinerary and quotation.

Difficulty Level
---
Grade 4: Demanding. Mountainous treks for experienced trekkers who can keep up a steady pace for 8 hours or more and tackle some easy scrambling. Daily altitude differences can be more than 900m. Hiking on rocky or faint foot paths and over scree. The use of crampons may be needed at times.
Prices
€510 per person for 4–16 pax. €590 per person for 3 pax. €640 per person for 2 pax.
Included
English-speaking mountain guides
Mules or horses and muleteers to carry your luggage
Local cook
All meals on the hike
Accommodation in a village (Çamardı)
Round-trip transportation between the trek and your accommodation)
Camping Materials (Tents & Mattress)
Excluded
Travel insurance
Soft/alcoholic drinks
Tips and personal expenses
Sleeping bag (you can hire from us)
Most of the equipment can be rented locally from us
Equipment
Trekkers need good walking shoes, small day-sack, warm clothing (for winter, early spring and autumn), sunglasses, sunhat, sun cream, lip salve, rain gear (preferably breathable such as Goretex ™), waterproof jacket (Goretex or similar) and trousers (if appropriate), walking T-shirt/shirts, walking socks, fleece or jumper, Torch and batteries, water bottle (1 litre). This list is not exhaustive and every walker is different and may have their own preference.
Transfer
We will pick you up from your hotel/airport and transfer you to the hotel/airport at the end of the tour. We transfer your luggage between accommodations by car. Our aim is to make your holiday more enjoyable. During the walks, you walk with your daysack only.
Accommodation
3 nights camping; trekkers are expected to help pitch/strike their own tents. All tents are good quality dome tents with two doors. 1 night pension in Çamardı.
Meals
Meals on the trek are cooked by a local cook. We love our cooking in Turkey. We believe it is one of the tastiest and healthiest cuisines of the world. Lunches will be picnics and trekkers are expected to carry some part of the food, but we don't skimp on this: our packed lunches are wonderful and we include plentiful trail snacks such as dried fruits and nuts along the way. Dinner: evening meals in camp will be hot soup or salads, a main course with pasta or rice and fruit. If you have a special diet (gluten free, peanut allergy, etc.) please inform us when filling out the booking form. We take care of your dietary requirements.
If you want to ask us something about this tour, please tap here.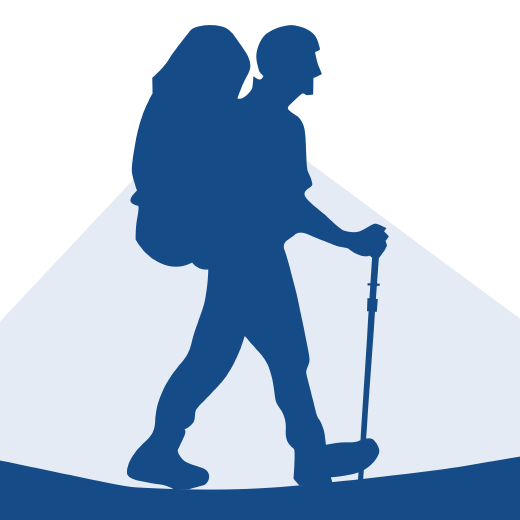 Middle Earth Travel
---
You question has been sent successfully.
We will reply as soon as possible.
Thank you very much!
---
Day 1: Transfer to Çukurbağ - Sokullupinar - Narpuz
We take a transfer from your hotel in Göreme to Çukurbağ Village (2 hrs). On the way we'll stop for fresh supplies and food shopping for the trek. We meet with the mules and trek to the first camp site (2 hrs). Pitch the tents, camp at Sokullupinar (2000 mts). In the afternoon we have an optional walk to Narpuz valley and back to the campsite (optional, 3 hrs).
Day 2: Mount Emler - Seven Lakes Plateau - Nomads
Today we start early to climb to the high camp. We have a long climb through the Karayalak valley, heading towards Mount Emler, and stop for lunch at Celikbuyduran spring (3500 mts). An optional non-technical climb of Mount Emler (3625 mt - 6/7 hrs), is followed by a short descent to our camp on the Seven Lakes plateau. Many semi-nomadic families camp around the seasonal lakes (1400 mts ascent, 400 mts descent).
Day 3: Hacer Valley - Soğukpinar
We descend from the plateau, walking southeast through the Hacer valley to our third camp site at Soğukpinar (cold spring; 1200 mt descent; 5-6 hrs walk).
Day 4: Ulupınar River swimming break - Çamardı
We continue to descend towards the Ulupınar river. We stop for lunch and a swimming break on the bank of Ulupınar river, then we walk 2 hrs more to camp near the waterfalls or village house (5 hrs trek).
Day 5: Transfer
Early transfer to Göreme with local transport (3 hours).
OTHER TOURS YOU MIGHT LIKE