Kaçkar Pasture Trek
This tour takes in the lower slopes of the Kaçkar and can already take place in July, the beginning of the trekking season in this mountainous region. It is relatively quiet and trekkers have a greater chance of observing wildlife than in the more crowded weeks of August. Wild flowers cover every slope and the snowmelt streams gush in every valley. This is a tour for those who don't aspire to do the summit and prefer to stay in village houses and pensions. July and August are the best times to visit this heaven on Earth. We will walk from one mountain yayla (pasture) to the other and see glacial lakes, flowers and snowcapped peaks along the way.

Book Now
---
For tours without fixed departure dates you can email us at: info@middleearthtravel.com or you can contact us using the "Contact Us" page. We will provide you with a tailormade itinerary and quotation.
Prices
€910 per person. Price based on double/twin room occupancy. Minimum group size 8 pax. For groups under 8, a surcharge of €90 per person is required. Single room supplement on request.
Dates
2023: 16 July - 23 July 13 August - 20 August
Included
all transfers (also from/to airport Trabzon) and luggage transfers with private vehicle including driver and fuel
all accommodation
all meals: breakfast / lunch (picnic) / dinner
qualified English speaking guide
Excluded
flights
soft and alcoholic drinks during meals
entrance fees to historical sites and museums & spa at Ayder
tips and gratuities
Equipment
Trekkers need good quality thick-soled, waterproof walking boots, waterproof jacket and trousers, hat and gloves, lightweight trekking clothes, warm clothing, day sack (approximately 40 lt), sunglasses, sunhat, suncream, rain gear, gators (preferably breathable such as goretex). Walking sticks are recommended.
Transfer
You pack, we take care of the rest! We transfer your luggage between the accommodations while you enjoy your walk. Our aim is to make your holiday more enjoyable. During the walks, you carry your daysack only.
Meals
During the tour, you will enjoy natural, regional and rich Turkish food. Evening meals consist of a soup or salads, a main course and fruit or sweet for dessert. Lunches will be picnics or meals in local restaurants. Our packed lunches are wonderful and we include plentiful trail snacks such as dried fruits and nuts.
If you want to ask us something about this tour, please tap here.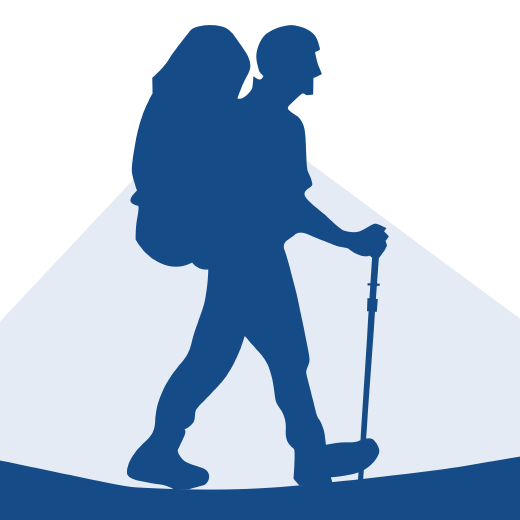 Middle Earth Travel
---
You question has been sent successfully.
We will reply as soon as possible.
Thank you very much!
---
Day 1: Arrival
On arrival at Trabzon Airport you will be met by your tour guide and driver. Depending on your arrival time we can make a short walk or transfer straight to the accommodation in Çamlıhemşin (2hrs) for our dinner and overnight.
Day 2: Çamlıhemşin & Ortan
Today we explore Çamlıhemşin village at the foot of the Kaçkar mountains and will enjoy lunch at a restaurant with local delicacies. In the afternoon we walk to the lovely village of Ortan to admire the old wooden houses. Dinner and overnight in same pension in Çamlıhemşin.
Day 3: Pokut - Amlakit
We drive to Pokut Yayla from where we walk through dense forest and green pastures to the typical mountain village of Hazındağ. After a traditional lunch in a village house we continue to Amlakit, partly along a forest road. Dinner and overnight in pension in Amlakit.
Day 4: Kormukereç glacial lake
We make a circular walk today. We climb up to Kormukereç glacial lake located on the slopes above Amlakit. It will be a great day for wild flowers, especially orchids. During lunch break on the lake's shore you can dive into the icy cold waters. Dinner and overnight at the same pension in Amlakit.
Day 5: Amlakit - Palovit
Today we walk from Amlakit to Palovit via the authentic mountain pasture (yayla) of Samistal. A steep climb takes us out of the Amlakit valley. Mist and clouds compete with the sun and offer wonderful views of the valleys on both sides on this high, scenic walk. Return by car or on foot. Dinner and overnight in same pension in Amlakit.
Day 6: Palovit - Yukarı Kavrun
We walk up to Apevanak pass from Palovit and descend to Yukarı Kavrun. On the way we will have our picnic lunch on the shores of Derebaşı glacial lake. Dinner and overnight in pension at Yukarı Kavrun.
Day 7: Yukarı Kavrun - Çeymakçur & Ayder
We walk up to Yildiz and Büyükdeniz Lakes in the morning. We have our picnic lunch by the lakes and walk down to Çeymakçur Yaylası. We meet with the vehicle and drive to Ayder. There will be free time to relax at the thermal hot springs there before driving to Çamlıhemşin for our last overnight.
Day 8: Departure
Transfer to Trabzon airport.
OTHER TOURS YOU MIGHT LIKE